Visit the Reliquary
About Me
Name: Rowdy Theologian
Location: The Bawdy Cloister, United States
Archives
Credits
Saturday, April 30, 2005
FOUR!
You ever notice how many clocks with Roman numerals use "IIII" instead of "IV"?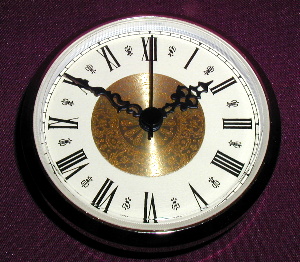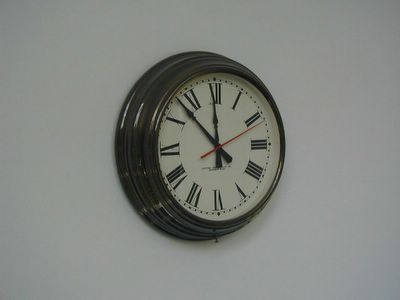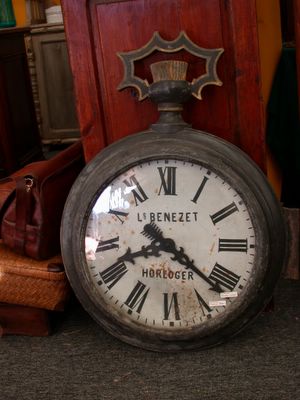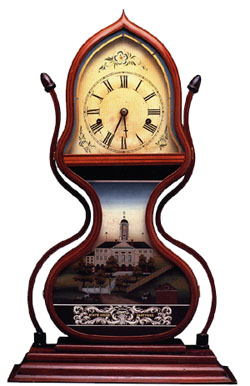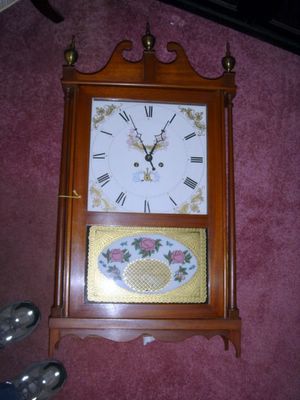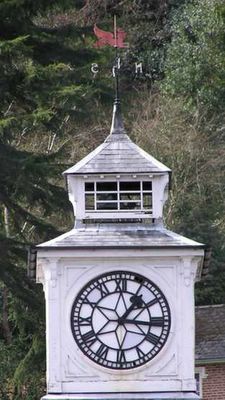 This has always intrigued me...but thanks to the internet
it's less of a mystery
. Now I'm just more confused.
|
Thursday, April 28, 2005
Perplexed
This afternoon I found myself working in downtown Goliad, Texas. It's your typical, small town Texas kind of place....
It's a little over two hours drive from San Antonio. The court house was recently renovated and is downright gorgeous...despite it's surly past....
Out front of the court house sits an historic oak, known as "
The Hanging Tree
." The name speaks for itself, but if you'd like to see the details in brief
look here
.
So this afternoon on my lunch break, sitting under
The Hanging Tree
, in the mean, dry and dusty streets of Goliad, Texas...all the sudden the chimes of the court house began to ring. No, they weren't simply chiming out the time, they were playing a song. The entire song, for three whole minutes, at 12:20 this afternoon....I heard (along with everyone else in a ten block radius) the chimes ring out the old John Denver standard
Sunshine on my Shoulders
.
I am very, very confused.
|
Monday, April 25, 2005
On the Road Again
Me & Willie (He's in front of the camera, I'm behind it.)
Just a quick post to let ya'll know my week long vacation is over...blogging at the Cloister will resume to its normal, unpredictable pace.
|
Friday, April 22, 2005
Rowdy's Pet Peeves
Perhaps my greatest pet peeve is an arrogant boss. I've had my share, the kind that think they walk on water....and you're the water. That's why I started my own business, so I could be my own boss.
But just when I think I'm free and independent, some guy comes along and buys out my website!* I wouldn't mind if he were humble and pleasant about it...but
he was gloating
.
Sooo....I sold my remaining shares and sent the stock tumbling!
*"How in the hell do you 'buy out' a website?" Good question. Go
here
.
UPDATE:
Yeah,
he's hurting
.
|
Thursday, April 21, 2005
Rowdy's Finger Puppet Theater
"My God....what does it
mean
!?"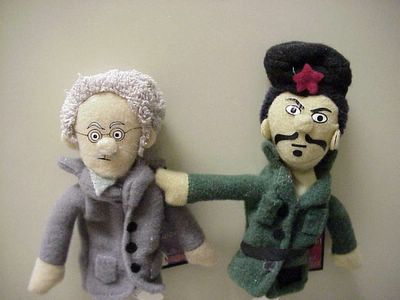 "Comrade Trotsky...are you alright? You're not having those visions of Gandhi again are you?"
"What does it mean, Che? What does it
mean
?"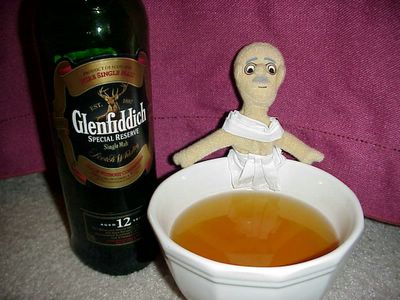 |
Wednesday, April 20, 2005
Pope Benedict XVI
Thanks to all who participated in
the election
. Although Denver Jackson won by a landslide, as usual, he failed to appear at the
concelebration
. Custom dictates that under such circumstances the title of Sovereign Pontiff is bestowed upon the first runner-up. Congratulations Calvin!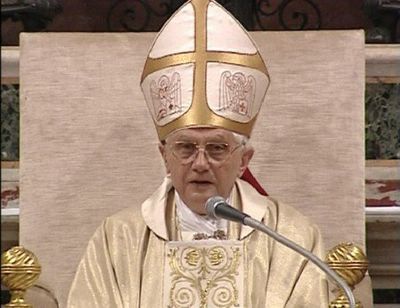 |
Tuesday, April 19, 2005
Blogs for Anchors
|
Back in Touch
A typical lunch in high school consisted of a cone of pomme frites and a bag of gummi candy.
What an exciting week. It looks like my old high school in Germany is throwing a reunion this summer, and it'll be stateside. Since we're all Army brats the reunion is open to all classes. Up till now I've only kept in touch with two people from back then, but this week, in an attempt to ensure that I won't be alone at the reunion, I tracked down four more old friends. Turns out that one of my friends just lives a few miles from the Cloister!
It's fascinating to speak on the phone with someone you haven't talked to in 15 years...flipping through yearbook pages and sharing stories. It's amazing what they'll remember, what you'll remember...and how they remember you. I'm still trying to track down a few more of my old buddies, but already it looks like we've got the critical mass for one hell of a reunion.
|
Monday, April 18, 2005
Denver Jackson Joined the JCF in 2003!
Denver Jackson & ELB circa 1996
Submitted to the Cloister by Some Guy
It appears that
Denver Jackson
is a member of
the Joseph Campbell Foundation
. However, he's left no posts on the boards and no email address.
Clue:
Denver periodically uses the username "Lastlion." But please do not confuse Denver Jackson with this
Belarusian living in Turkey
who does the same.
Also, according to J-Go,
Denver was spotted
as recently as 18 months ago in Albany, Ohio.
|
Friday, April 15, 2005
Kreische Brewery
As promised...more pictures from my spring vacation. Mrs. T and I drove out to the
Kreische Brewery
. As you can see, it has seen better days.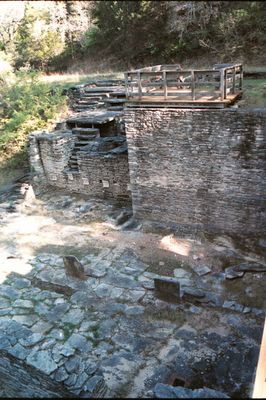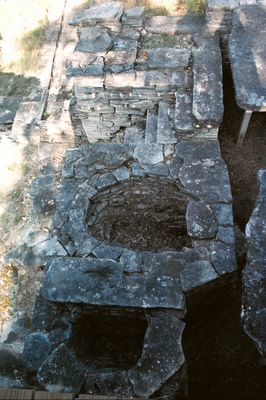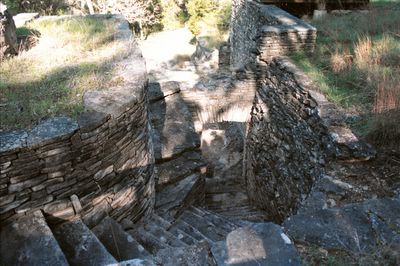 |
RE: The Previous Post
I've let the poll run for a few days and I have to admit, I thought the monkey would fair better than he's doing. As of now, it's Denver 9, Monkey 0, Calvin 0.
|
Sunday, April 10, 2005
Pope Finalists
My sources in the Vatican have informed me that despite "official silence," the conclave to determine the next pope is actually well underway. Moreover, the cardinals have narrowed their choices to the following three finalists.
In an effort to make the selection process more democratic, they've asked for public input. So here are the choices...please vote.
Denver Jackson, The Monkey, and Calvin Trillin
|
Thursday, April 07, 2005
On the Death of a Comic Hero
Pope John Paul II was my favorite comic book hero....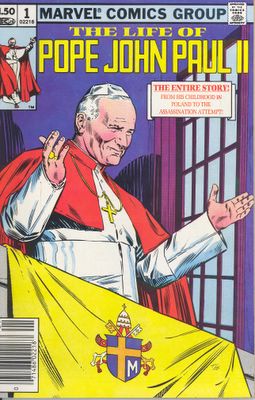 Unlike most characters, who drew their powers from vengence, the Pope acted through grace. The following are just a couple of inspiring episodes from his life which I hope we can all learn to emulate.....
After his assassination attempt.....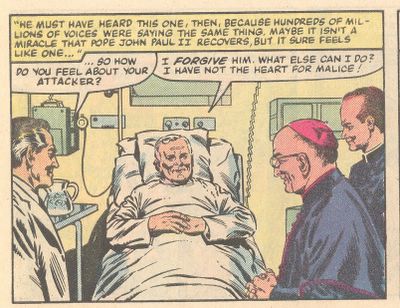 As a youth, admonishing the Hulk.......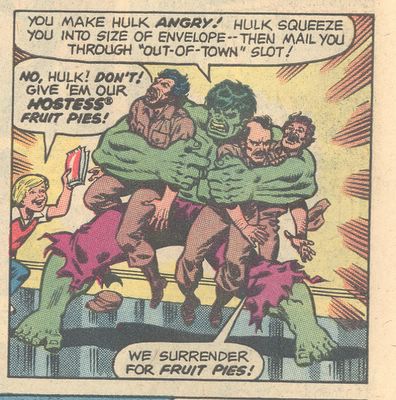 Thanks for your work, Karol. We'll miss you.
|
Sunday, April 03, 2005
Spring Break
Just got my pictures developed from spring break. We spent three days wandering around East Texas, visiting La Grange, Washington, and Warrenton. We hit several state parks, including Washington on the Brazos...here's some pictures...and there'll be more to come.
Chickens staying warm.
Cows
Pig
|